First Mortgage Construction Sutherland

Pallas Capital invites eligible investors to participate in this unique investment opportunity located in Sutherland, one of Sydney's southern suburbs.
Investor return net of all fees paid quarterly in arrears
Loan term, with the forecast settlement date of November 2021.
Of the 'as if complete' Gross Realisation Value
Project Details
The purpose of this construction loan is to assist with the construction of a nine-story building comprising of four ground floor retail tenancies, one first floor commercial floorplate and 42 residential units over a four level basement carparking.
01
Investment
$36.9 million First Mortgage Construction Facility. The Loan will be progressively drawn as construction works are completed.
02
Security
First ranking Registered Mortgage over the Security Property; First ranking GSA over the Borrower; Company and Personal Guarantees from the Sponsors; Tripartite Deed between the Borrower, builder, Lender; Subordination Deed between Lender and related party.
03
Exit Strategies
Primary Exit: Sale of Completed Apartments; Secondary Exit: Refinancing with a Residual Stock Loan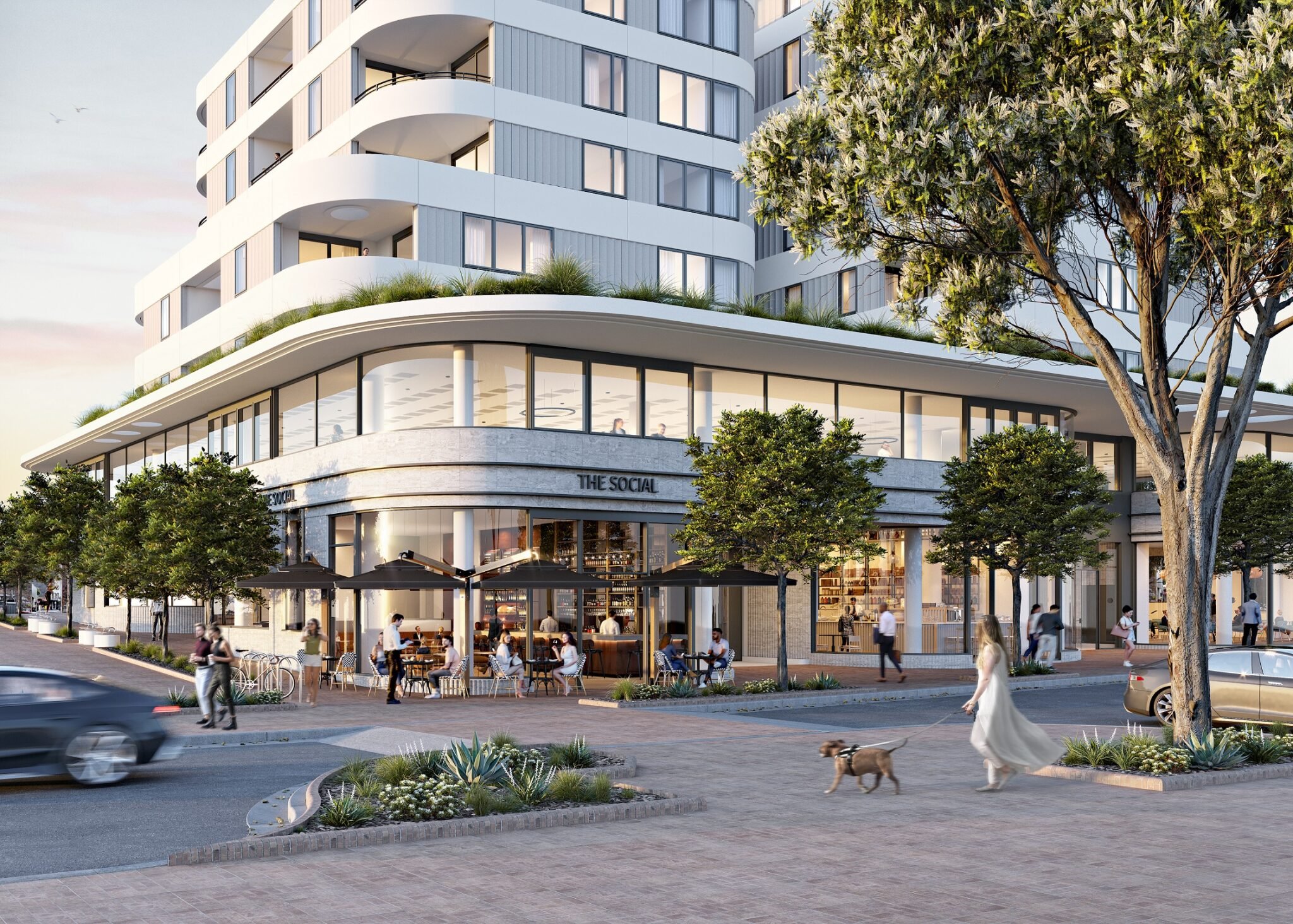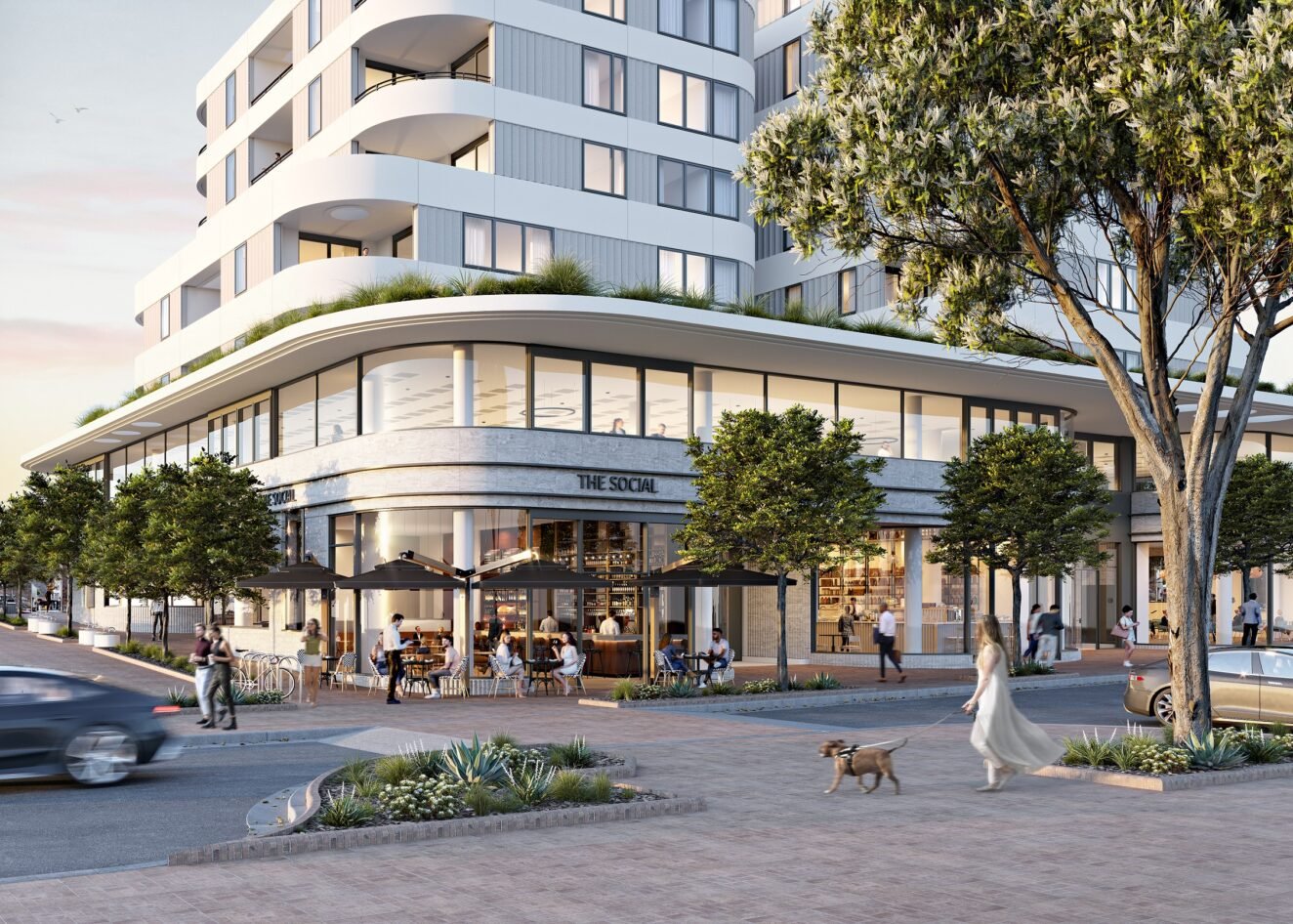 The Location
The Security Property is located in Sutherland, situated within the Sutherland Shire Council, approximately 27km South from the Sydney CBD. Surrounding developments consist of low-rise retail and commercial buildings as well as mixed use high-rise residential developments. Sutherland benefits from pristine surf beaches, waterways, and a range of national parks for residents to explore and enjoy. The Security Property is located within walking distance to a variety of public transport options offering potential occupants a four minute stroll to the local train station of Sutherland which also offers several Bus services.
Several amenities such as supermarkets, gymnasiums, pharmacies, banks, and restaurants can be readily accessed by potential occupants of the Security Property. More extensive shopping services can be accessed through Miranda Shopping Centre which is located approximately 5km east from the Security Property.
Nearby Amenities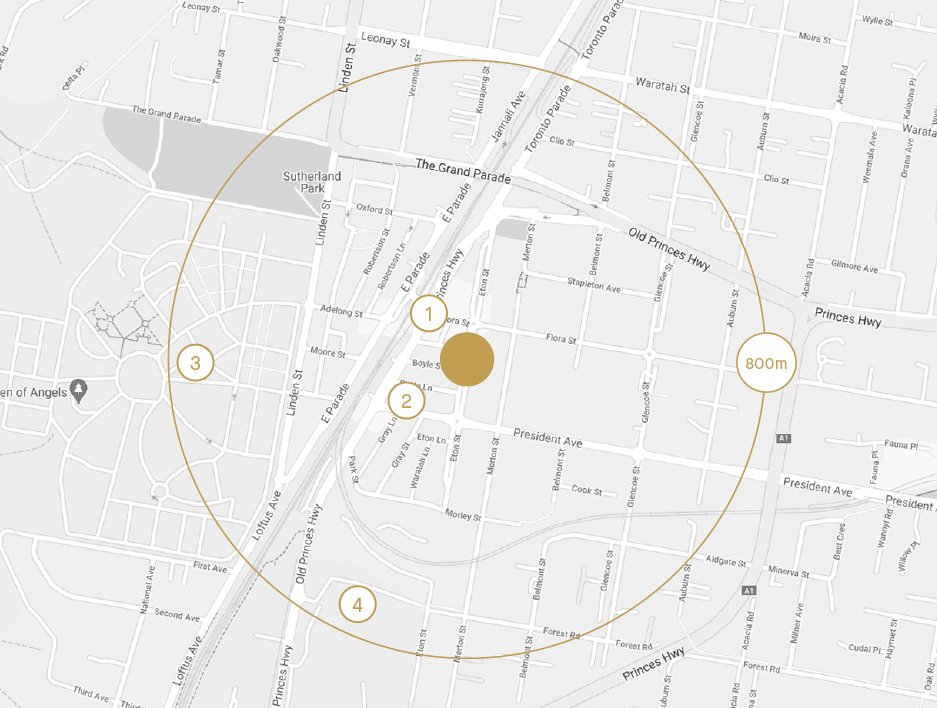 1) Sutherland Train Station
2) Coles
3) Woronora Memorial Park
4) Sutherland Leisure Centre
Speak to one of our advisors to
discuss which of our current
range of opportunities align with
your portfolio requirements.
Enquire
To speak to one of our Directors about investment opportunities that align with your portfolio requirements, please provide your contact details below.
Call +61 2 9000 5215 now to invest in this opportunity. Alternatively, provide your contact details below to receive the IM.